The project deals with the development of integrated solutions for waste heat exploitation, through upgrading the waste heat with a high-temperature heat pump, and then re-using it. In order to improve flexibility, minimize the rejected heat, and gain an overall control of energy flows, the heat can be also used for power production with the same unit (bi-directional process), and thus conclude to a reversible heat pump/organic Rankine cycle. Focus is given on low-temperature heat (below 100-120oC), which represents a large fraction of the total one, since its utilization currently leads to unattractive solutions with long payback period.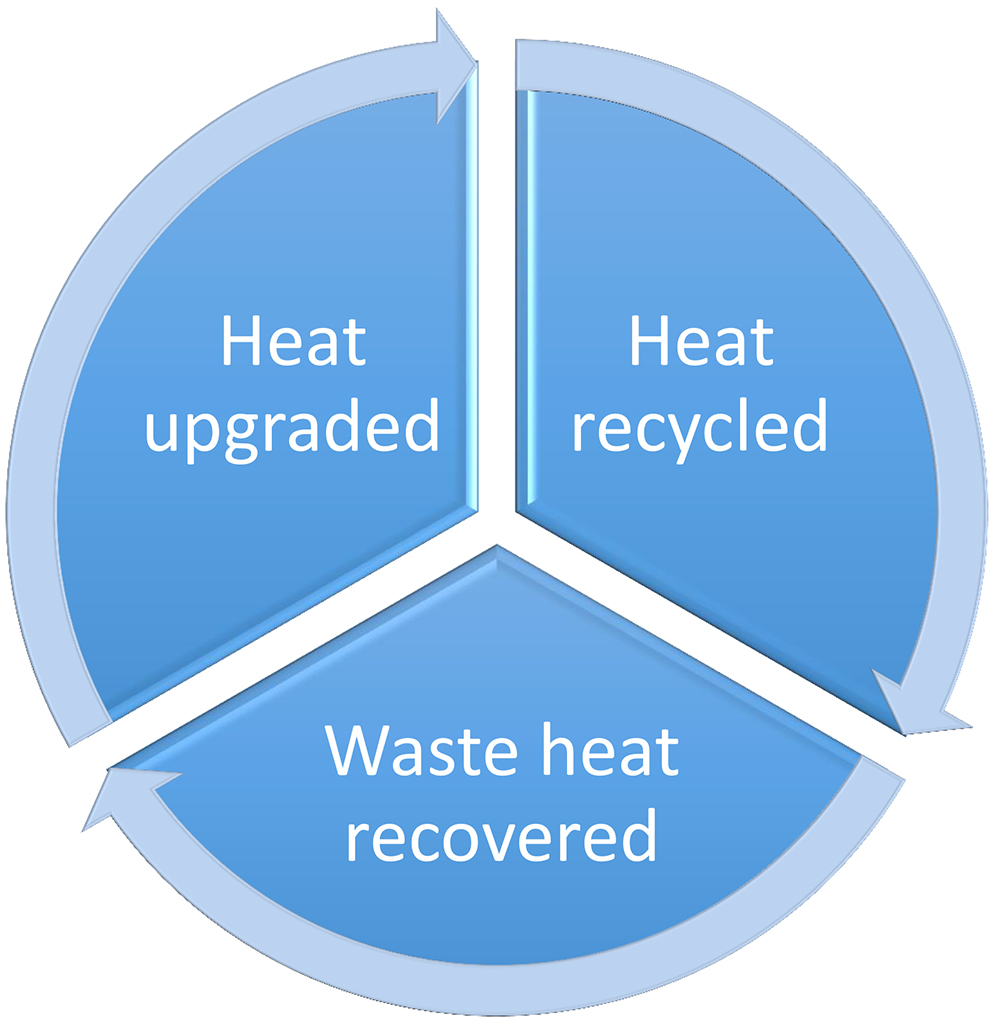 The project addresses two pillars presented next:
Pillar I: Waste heat upgrade and re-use with a new vapour compression heat pump, using environmental-friendly working fluids with low GWP.
Pillar II: Waste heat conversion to power, using the same heat pump but with a reversible operation (using the same compressor/expander), leading to an Organic Rankine Cycle (ORC) unit.